Drysuit
The RAID drysuit diver course introduces divers to the theory of diving a dry suit combined with specialist skills and buoyancy control techniques. After ensuring the proper fitting and adjustment of the suit divers will complete a pool session along with a shore and boat dive where they will combine correct weighting with buoyancy control.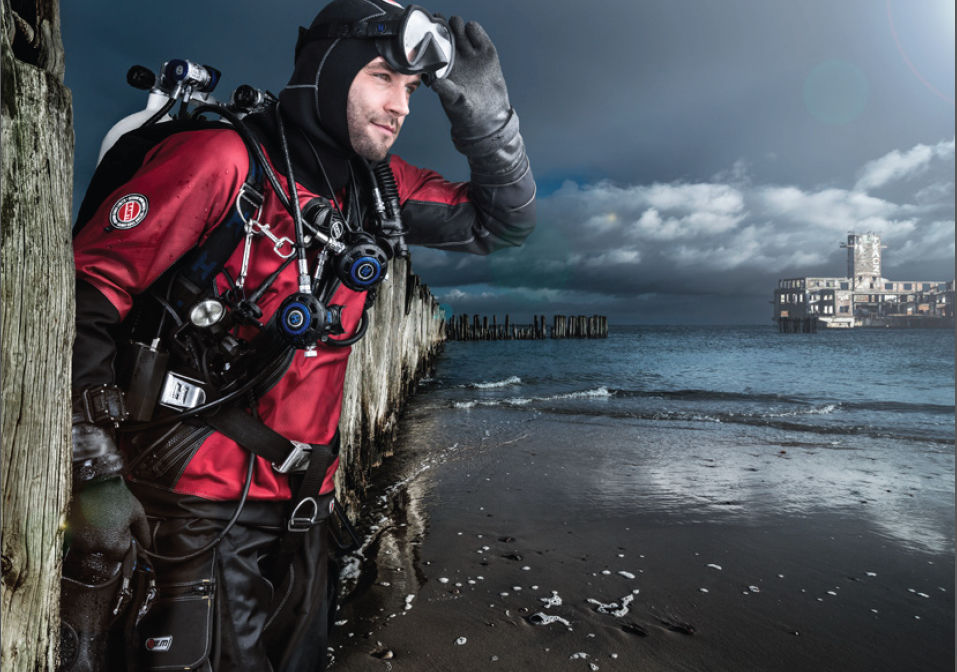 * Demo model drysuits available on request. Stock sizes available only, must be booked in advance.
Our mission in line with RAID's philosophy is to ensure we train proficient and safe divers in an enjoyable atmosphere. All our courses are performance based and we will take extra time where needed to ensure you meet standards. This extra time may incur additional costs.
PRE REQUISITES
To be a minimum of 15 years old
Certified RAID OW20 or equivalent
Complete the RAID registration procedures
*May be incorporated into OW20 training*
COURSE STRUCTURE
On-line theory completion
Confined water session
2 Shore Dives
EQUIPMENT REQUIREMENTS
Mask/Snorkel
Boots and Fins
Drysuit
COURSE PRICING
Practical & e-learning Training Package $349
- On-line RAID e-learning US$60
- Practical Training $299
Scuba Gear Hire package *Course Special* $75